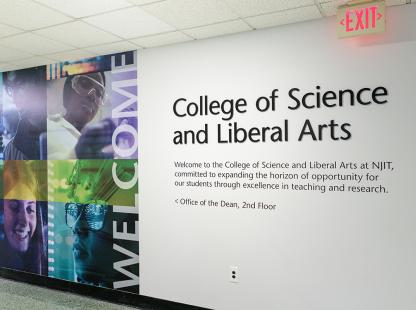 BS in Communication and Media
Welcome to the Communication and Media Degree Program
Total Credits: 120
Communication and Media offers students one of the most vital liberal arts degrees in the Humanities and Social Sciences Department. The program aims to provide its graduates with crucial advantages to succeed in practically all fields now driving the current global economy forward. 
Industries and institutions in both the public and private sectors continue to thrive on advanced understanding, creative insights, and professional experience in digital media and communication technologies. How we communicate and use media to distribute information remains a core element, affecting nearly every aspect of how our societies, communities, and cultural lives evolve.
All Media is Social
Situated in Newark, New Jersey, only 10 miles from New York City, one of the most richly diverse urban centers in North America, this program not only prepares you for a successful and rewarding career but strives to make you a top contender for management positions in just about every industry field, ranging from learning design and education, team building in today's leading social media and consumer companies like X, Meta, Google, and Amazon to more creative explorations in the current explosion of new start-up experiments in AI-generated content delivery. The courses now being offered help you gain new UX design and software development strategies, as well as powerful rhetorical techniques for careers in public relations and community building. Here at NJIT in Communication and Media, students learn to stay ahead of the game in areas that have always relied on individuals with the confidence and vision to continually re-imagine what lies beyond the current moment. 
PROGRAM COURSES
UPPER LEVEL ELECTIVES
Meet Our Award Winning Staff
Queries should be directed to hss@njit.edu or the Department of Humanities and Social Sciences, 973-596-3266.